sees.ai's pioneering work to develop autonomous flight technology has been hailed by Minister for Aviation and Maritime, Baroness Vere in an update to the aviation and aerospace industry. This follows our recent demonstration of our technology to the Future of Flight Industry Group, co-chaired by...
Our CEO, John McKenna, talks to Russell Porter, host of NATS 'Listen Safely' podcast. John shares our medium and long term ambitions for our autonomous flight technology; our innovative work with National Grid to inspect the live grid by drones flown beyond visual line of...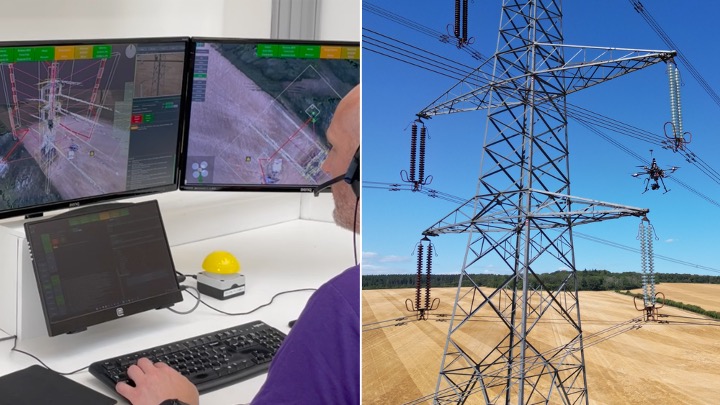 Boeing-backed autonomous flight technology developer, sees.ai, becomes the first company in the UK to secure routine permission from the Civil Aviation Authority (CAA) to fly drones Beyond Visual Line of Sight (BVLOS) in non-segregated airspace, on the high voltage electricity transmission network.This permission builds on...
Marshall Futureworx, the venture building and advanced technologies arm of Marshall of Cambridge, has unveiled details of the first in a suite of new product lines and services it will be bringing to market to support ever increasing demand for secure and renewable energy.The ground-breaking...
The BVLOS Operations Forum, a consortium of advanced drone and technology companies, led by NATS,  published a new White Paper this week.'South of the Clouds: A roadmap to the next generation of uncrewed aviation,' sets out the industry's vision of how new types of aircraft, like drones,...